AAUW-Missoula, UM & AAUW-MT sponsor Salary Negotiation Workshop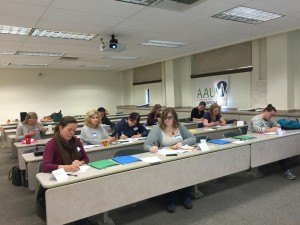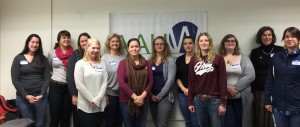 Start Smart Salary Negotiation Workshop, Saturday, November 14th 2015 on UM Campus
About Us
Founded in 1909, the Missoula branch of AAUW was one of the earliest AAUW organizations in the state of Montana.  Currently, there are about 25 members in the branch.
In addition to supporting the overarching mission of National and State AAUW, the Missoula branch of AAUW is committed to collaborating with local groups that share similar goals of advancing the educational needs of women and girls.  We are also committed to learning about the lives of women throughout the world by offering educational programs about women from around the world.
---
Meetings
The branch meets every other month, on Saturdays, from 10:30 a.m. to 12:30 p.m., usually at the Missoula Public Library.  Potential new members are welcome at all meetings.
---
Programs and Activities
Each April, the branch holds a used book sale. In 2011 and 2012, the Branch joined with PDK to host the 51st and 52nd Annual Used Book Sales at Orchard Homes Community Center. Proceeds from each year are split with PDK, and the AAUW proceeds the sales often fund scholarships to women students at the University of Montana-Missoula.
---
Interest Groups
The branch has no special interest groups at this time.
---
Contact Information
For more information about the branch and how to join, contact:
---
Ready to Join?
Fill out our online membership form.